Talented musicians from all over the United States have been commissioned to deliver high-energy in-house performances ranging from the classic Motown and other R&B hits, to the most current world-wide songs. Gary`s caters to a wide range of taste and all age groups in a casual, yet vibrant atmosphere. Enjoy the entertainment, wonderful food menu, and extensive drink bar With a capacity of 200, Gary`s accomodates any event or party plans that you may have in mind. Come experience the special live entertainment and dining six nights per week.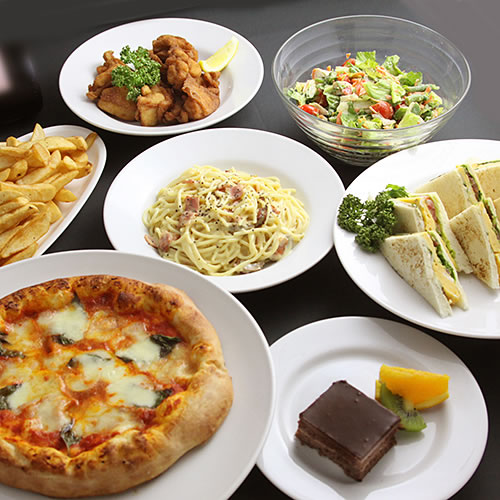 A Sample of Menu Items and Prices
*Tax included
Go to Google Maps and Get Directions
Station & Directions
subway Sakae Stn. 1 min
Meitetsu Sakaemachi Stn. 1 min
From Sakae subway station, use exit 12 and walk straight (heading East) for 1 minute along Hirokoji-dori and you will find Gary's is on the right.
LIVE & DINING GARY'S
Address
Koasa Bldg. B2F, 4-2-10 Sakae, Naka-ku, Nagoya 460-0008
TEL
052-263-4710
Station & Directions

subway Sakae Stn. 1 min
Meitetsu Sakaemachi Stn. 1 min

From Sakae subway station, use exit 12 and walk straight (heading East) for 1 minute along Hirokoji-dori and you will find Gary's is on the right.

Holidays
Tuesday
Business Hours
Mon-Thu 6:30pm-2:00am
Fri, Sat&before holiday 6:30pm-3:00am
Sun&holiday 6:30pm-2:00am
Budget
4,000-5,000yen
Seats
Total 150 counter 20, table 130, zashiki 0
Seating Types
Counter, Table
Smoking Policy
Smoking permitted
Reservation
Available
Party Capacity
Up to 200 people Standing/ Private Party Accepted
Parking Space
N/A
Credit Card
Accepted
English Service
Staff/Yes Menu/Yes
Official Website
Other Information
*GARY'S is available for any kind of party
Small Party (5 to 80 persons)... from 4500yen per person includes All You Can Drink.
Big Private Party (upto 200 persons)... from 4500yen per person includes All You Can Drink.
*Ladies Night Every Friday
Table Space 500Yen Off
日本語ページ
LIVE & DINING GARY'Sの日本語ページはこちら
Last update
2016/1/12
Call for Reservation at LIVE & DINING GARY'S
052-263-4710